Corbomite Games are proud to announce the third Israeli Game Development Day in April 29th 2013. Details:
http://gameday2013.eventbrite.com/
Here is the list of confirmed speakers and info about their talks (Subject to changes):
12:00-12:30 Registration
Workshop: All you need is law – how to keep your rights close, and your partners closer. (room 163)
Open Office Hours about Game Laws with Adv. Eyal Bar-Zvi
IP, TM, T&C, TS, NDA, SHA, JDA and other abbreviations in the lifespan of company
During the lifespan of an idea into a successful gaming company, many subjects need to be tackled. How to contract with a co-founder? How to make sure all the IP developed by the UX expert belongs to me? Is my idea protectable as a patent? Is the gfx protected? When to draft the T&C and how should they differ between iTunes and Play? What should my privacy policy look like when monetizing is based upon ads? Is crowd-funding legal in Israel? Should I incorporate as a company?
It is hard to cover all those in 30 minutes, but will try to answer all your Qs, as fast as they come.

Eyal Bar-Zvi is recommended by the Legal 500 international guide in the fields of hi-tech, start-ups and venture capital, and has more than 10 years of experience in advising entrepreneurs and start-ups in various fields, including web, cellular, and gaming. Eyal serves as a pro-bono counsel to StarTau, Tel-Aviv University's Entrepreneurship Center, and teaches M&A in the Haifa university law school. In his youth, Eyal was a member of a hackers group, and later a gaming correspondent for Captain Internet.
12:30-13:00 How licensed premium rights enhance free2play games (Room 162)
Ze'ev Rozov – CEO, Iconicfuture
As the gaming industry moves from pre-packaged products to an economy of virtual items, new ways have arisen for the integration of licensed rights into games. Especially with free2play games,
rights have proven a great way to connect with users, build their trust and to improve the game's marketing value. Innovative gaming companies seize these opportunities and find ways to use
licensed items in order to improve monetization and drive in-game events. Examples range from a football management game (goalunited), where players could add a licensed stadium, to a farming
simulation game (Farmerama), where characters from Aardman's Shaun the Sheep improved conversion rates and helped gain new users. Ze'ev Rozov will address how these opportunities
develop and highlight some of the challenges of using IPs. Furthermore, he will speak about the keys to success when developers use IPs as virtual branded items.

About Ze'ev Rozov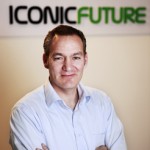 Ze'ev Rozov is CEO and Co-Founder of Iconicfuture GmbH, a leading marketplace for licensing rights
as premium virtual items in online and mobile games. Ze'ev is a veteran of the digital world having
started his career in 1993 as a pioneer of sport digital media with S.EA Multimedia; he then moved
on to develop projects with IOC, NBA, ESPN, BBC, English Football League, Discovery Channel,
Bigpoint, Jagex, Intel, Getty Images, Panasonic and Amdocs. In 1997, he launched one of the first
online multi-player games on the Mpath network. Having founded and successfully sold several
companies, one of which is Sportingo, Ze'ev lastly worked for Conduit being responsible for its
expansion into the European Market. Ze'ev Rozov is Israeli national and holds a BA in History and
Political Science from Tel-Aviv University. He is an avid player of Risk, Civilization and Angry Birds.
13:00-13:30 Games in Japan (Room 162)
Levi Shapiro

About Levi Shapiro



Levi Shapiro is a Partner in the JIMMI (Japan-Israel Mobile, Media & IT) Fund, working with the corporate venture arms of Japanese media and tech companies to invest in Israeli start-ups. Concurrently, Mr. Shapiro provides strategic advisory to global technology, media and telecom companies as a Partner at TMT Strategic Advisors. Current clients include NTT DoCoMo and SK Group. In addition, Mr. Shapiro is an Adjunct Professor in the Media Innovation Lab (http://milab.idc.ac.il) at IDC Herzliya, teaching Digital Media Entrepreneurship, Mobile Marketing and other courses. His bi-monthly "Unleavened Media" (http://blogs.jpost.com/content/unleavened-media) column in the Jerusalem Post, about technology and digital media, reaches a global audience, including syndication across other tech industry publications. Mr. Shapiro organizes the Ad & Social Tech Summit (www.adtechsummit), Israel's most prestigious ad:tech event, scheduled for October 8th. He is an active contributor to the Israeli start-up community, both as a Board Member and as a mentor for several accelerator programs. He can be reached at LinkedIn (https://www.linkedin.com/in/levishapiro), Twitter (https://twitter.com/levshapiro) or via email: levi.shapiro@gmail.com
13:30-14:00 Coffee Break + Pastries / Snacks
(Lectures after coffee break will take place in Mitchell Auditorium)
14:00-14:30 Unity – Democratising Game Development
Alex McCredie, Unity3D, EMEA Account Manager
The session will mainly focus on Unity's beliefs as a company and our vision to democratise the gaming industry. Providing great tools to all walks of life in the world of development, from large AAA studios to indie developers.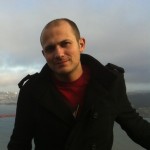 About Alex McCredie
Alex McCredie | EMEA Account Manager – Alex brings a wealth of experience built up in enterprise level IT sales & marketing. His passion and enthusiasm for the gaming industry supports a lethal drive to get Unity into the hands of developers around the world. Over the past year Alex has supported the Unity developer community across Europe, the Middle East and Australia. Aside from all things Unity, Alex has been known to appear in the form of a lucha libre vampire armed with a bass guitar.
14:30-15:00 Gun N' Blade – A first look on how to publish a Korean game worldwide from Israel
Oded Sharon, Executive Producer, Dragonplay / CEO, Corbomite Games
Gun N' Blade, Dragonlpay's new game is being developed in Korea, published here in Israel, and distributed world wide.
In this talk Oded will cover aspects of publishing a game that's being developed overseas by a 3rd party developer, design issues with adapting an Asian to the western market, challenges in working with a company from a different culture, and of course, a sneak preview of the game itself.
The talk will also include personal notes on the transition from being an independent game developer to a being a publisher.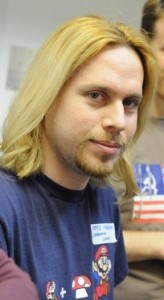 About Oded Sharon
Oded Sharon, Founder and CEO of Corbomite Games, is a veteran game maker with years of experience developing and publishing games on multiple platforms. He has led the Israeli chapter of the IGDA for several years, and has been one of the organizers of the majority of Israel's game developer conferences, meetups, social gathering, and other events.
Oded has been involved in large scale game projects including the MMORTS Ballerium, and has worked for game publishers in Taiwan. In 2006, Oded founded Corbomite Games and that made two episodic adventure game series: Zbang and Pizza Morgana, as well as games like Star Shipping Inc. Later on founded Adventure Mob, a company that developed several games, including the beginning of the remake for Leisure Suit Larry, which helped in a successful Kickstarter fundraising campaign of over $650k .
Today, Oded works for Dragonplay, one of the worlds top grossing Android publishers on the new game Gun N' Balde.
Oded holds a BSC degree in computer science and physics from Tel-Aviv University, and an MBA from the Technion.
15:00-15:30 How UI impacts engagement and monetization in free-to-play games
JV Chardon, Tapjoy
Focusing on the core of the game is necessary but in a free-to-play environment, the new user flow is one of the most important parts of a successful game. Did you know that in mobile you have about 30 seconds to hook a new user on the first open and less than 5 minutes to teach them before they go and never return? This talk will show how to avoid the most common pitfalls when it comes to welcoming new users and give some valuable tips on how to maximise retention through established UI best practices.

About JV Chardon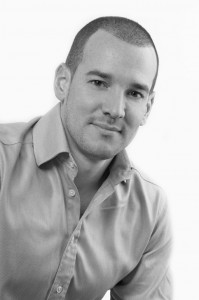 From an ad-serving and online advertising background, JV has worked for Keljob.com in Paris before moving to London in 2004 to join Microsoft Advertising where he took an early interest in emerging media. Particularly keen on exploring gaming advertising opportunities since then, he's been involved with in-game advertising platform JOGO media and sports game publisher Greentube before joining Tapjoy in 2011 to develop relationships with apps developers across EMEA, helping them acquire, retain and monetize mobile users.
Twitter Handle: @JVChardon
Email: JV@Tapjoy.com
15:30-16:00 Smartphone & Tablet Apps: By the Numbers
Simon Podd, Flurry
Leveraging its data-set of more than 95,000 companies and using its analytics and advertising services across more than 275,000 apps, Flurry shares the latest consumer behavior and business trends for iOS and Android apps. This session will additionally focus on key usage difference between smartphone and tablet apps.
About Simon Podd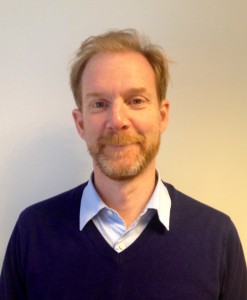 Flurry is a leading data-driven mobile app advertising platform and analytics provider, used by over 100,000 companies across more than 300,000 apps. At Flurry, Simon is the commercial director for the EMEA region. Prior to Flurry, Simon was most recently head of sales at Zodiak Active, the branded content division of Zodiak Media, a multi-national independent television production company. Prior to Zodiak, Simon was head of sales for Bebo UK & Ireland, working as part of the team that pioneered and developed new social media advertising revenue models in which products and services are offered in a sophisticated blend of plot integration, traditional product placement and on-network online advertising. Bebo was acquired by AOL in 2008. Prior to Bebo, Simon spent 10 years in advertising sales within the publishing sector at Associated Media and the London Evening Standard.
16:00-16:30 Intoduction to PlayLab
PlayLab is the incubation program housed at Shenkar College for engineering and design and is part of collaboration between the college program for Games Design and Development and industry partners. Our goal is to continue our interest at shenkar in the development of engaging and innovative playable media and to provide the support and resources required for their conceptualization and commercial success. We offer a unique sponsorship program for small studios that wish to grow their companies in a supportive eco-system of education and entrepreneurship by connecting with mentors, customers and each other.
Dr. Vered Pnueli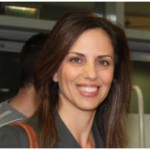 Co- Founder of PlayLab ; Head of digital media at the Further Education at Shenkar.
Vered is a researcher, a writer and a lecturer on the subjects of media, design and digital games culture. The founder and head of the 'Game design and development program' and of the' Digital books and magazines program at the further education at Shenkar College of Engineering and Design. Co-founder and Head of Development at PlayLab Shenkar game center.
16:30-17:00 Working with publishers
Guy Bendov, Sidekick
Details coming soon.

Speaker's bios coming soon

17:00-17:30 Coffee Break
17:30-18:00 Developing for OUYA console
Doron Kanaan
OUYA is a great option for independent game developers, but it comes with its own set
of limitations. In this session I will discuss my game – a 1st person, previously point and click, episodic
adventure game, and the trials and tribulations I went through while attempting to adapt it to OUYA. Using
the 5 stages of denial, I will describe the states the game went through, before becoming one which
delivers a satisfying experience.

Abour Doron Knaan
Doron Kanaan, 34, has graduated from the Tel-aviv university film and television department, and has
since then took part in numerous films and Television programs as a director, and editor and content
writer. In 2007 he established, along with his wife Liron, a video production company which provides high
quality imaging and internal marketing videos for some of the biggest corporations in Israel including
Coca-Cola, Phillip Morris, Ness technologies etc. Being a video gamer ever since his early childhood, in
2011 Doron decided to make a career transition to game development, and enrolled to the Video game
design and development program in Shenkar. His 1st game, Rose, is currently being developed for PC,
tablets and OUYA.