Corbomite Games in collaboration with the International Game Developers Association and GameIS are proud to announce the second Israeli Game Development Day in May 29th 2011. Details:
http://gameday2011.eventbrite.com/
Here is the list of confirmed speakers and info about their talks (Subject to changes):
12:30-12:45 Opening Notes
Oded Sharon, CEO Corbomite Games / IGDA Israel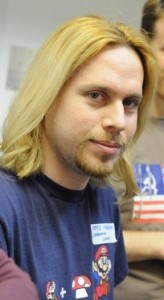 About Oded Sharon
Oded Sharon, Founder and CEO of Corbomite Games, is a veteran game programmer and designer with years of experience making games, recently for PC and iPhone/iPad. He has led the Israeli chapter of the IGDA for several years, and has been one of the organizers of the majority of Israel's game developer conferences, meetups, social gathering, and other events. Oded has been involved in large scale game projects including the MMORTS Ballerium, and has worked for game publishers in Taiwan. In 2006, Oded founded Corbomite Games and he currently leads an immensely creative team of developers while they make two new episodic adventure game series: Zbang and Pizza Morgana, as well as games like Star Shipping Inc. Oded holds a BSC degree in computer science and physics from Tel-Aviv University, and an MBA from the Technion.
12:45-13:30 How we became Ninjas (Skype Session)
Duncan Curtis, Halfbrick
The story of how Halfbrick grew from a quality work-for-hire studio into a hit indie developer, working
solely on their own IP. The session will include information about Halfbrick's original IP prototyping process,
their philosophy for game design, the guerrilla marketing which helped Fruit Ninja become the success it is and
the journey Fruit Ninja is currently taking to be released on Facebook as a free-to-play game.
About Duncan Curtis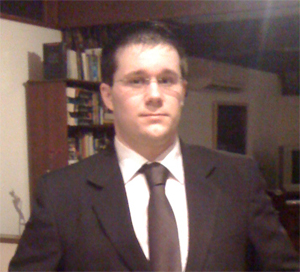 Executive Producer for Fruit Ninja Frenzy, Duncan Curtis heads up the Facebook/social development team at Halfbrick.
Before joining Halfbrick in mid 2010, Duncan was previously CEO and co-founder of 3 Blokes Studios where he took
the company from casual games into social games. Even though he is a team leader, Duncan enjoys programming
and designing on a day-to-day basis."
13:30-14:00 "Spiky Who? The story of the Israeli IGF nominee you've never heard about…."
Niv Fisher Spiky Snail
"This talk introduces SpikySnail, an independent game development studio, and our first title ""Confetti Carnival"".
Initial vision, design methodology, art style and tools are all explored using real-time demonstrations of several early prototypes leading up to the current build. I'll also be talking about our IGF and ""Indie Game Challenge"" nominations and my impressions of both. "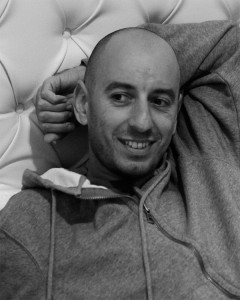 About Niv Fisher
As an avid gamer I've always wanted to develop video games, from a very young age. I've done little game development for NetGames and SEA Multimedia for a few years but didn't get to release any titles. I then joined Israeli startup Simbionix – a developer of medical simulations for physician training, where I still hold the part-time position of CTO. After 12 fruitful and challenging years developing several 3D real-time, physics based surgical simulators and with strong technical a business background I decided to go back and pursue my childhood dream and develop video games professionally, "Indie" style.
14:00-14:30 From Casual to Facebook: the migration of a hit game Mahjongg Dimensions
Julia Detar, Arkadium
Julia will talk about the transition of casual web games to Facebook. She will discuss about design, technical, and team challenges that faced Arkadium's hit title Mahjongg Dimensions in its transition and what to consider when making the leap from casual online to Facebook with your game.
About Julia Detar
Julia is a New York based senior game artist and programmer. She has been working for several years at Arkadium making casual and social games, including the hit Facebook game Mahjongg Dimensions. Before that she graduated from the Cleveland institute of Art, where she created an educational game for a public school system for her thesis.
14:30-15:00 "Show me the Ropes" – The making of Rope Racket
Itay Keren, Untame
Right before his mobile game debut hits the market, Itay Keren talks about design, technical and platform challenges he faced while working on award winning game "Rope Racket". He will talk about experimenting with game mechanics, design ideas, storylines, platform and porting, and even cover what was needed to independently produce such project.
About Itay Keren
Itay Keren is a game designer and developer, founder of Untame Games.
After years of experience as a server developer in ICQ, Itay has made the switch and realized his childhood dream of making video games. He joined Oberon Media, where he and his team developed dozens of casual online games.
Recently he joined forces with another gaming veteran, Uri Golan, and founded Untame Games where they worked on numerous gaming projects, online, social and mobile.
Untame Games is now working on its two biggest titles, Rope Racket and BblWorld, both coming out very soon.
15:00-15:30 Coffee Break
15:30-16:00 Copyright Primer in Game Development: How to avoid the Oooops moments
Yoram Lichtenstien
The session reviews the basics of copyright issues as related specifically to digital game development and tries to give some tools on how to avoid copyright breaches and protect your own copyright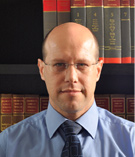 About Yoram Lichtenstien
Adv. Yoram Lichtenstein practices Commercial and Intellectual Property Law and specializes in Internet and digital games laws.
16:00-16:45 Introduction to Unity 3 & Hand's on demo on creating games for multi platform distribution.
Carl Callewaert, Unity 3D
Unity 3.0 is a huge step forward for Unity with major new features like lightmapping, occlusion culling, and audio zones. Get a birds eye view of the big improvements, as well as some tips and tricks for minor changes you may not have noticed. This session is intended for users who are reasonably new to Unity.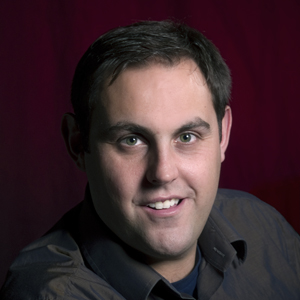 About Carl Callewaert
Carl is Unity evangelist at the award wining company Unity Technologies. Carl has 10 years experience working in game development and game education around the world.
16:45- 17:30 Unleash online 3D games with Flash
Tom Krcha Adobe
Learn what's possible with new GPU accelerated 3D in Adobe Flash Player. With more than 70% of online games developed in Flash, the latest iteration of this cross platform runtime brings a new exciting era for web games. Come to this session to see realtime multiplayer games built with this new technology, and understand how to start developing for the 3D web.
About Tom Krcha
Tom Krcha works as a Gaming Evangelist in Adobe and speaks at conferences in USA, Europe and Asia. He started with Flash almost 12 years ago and worked for interactive studios, streaming companies and telco providers. Right now he is specializing in games development.
blog:
http://flashrealtime.com/
twitter:
Tweets by tomkrcha
17:30-18:00 Pizza break
18:00 18:30 From idea to community – building engagement
Julien Fourgeaud Rovio (Angry Birds)
The ""App Rush"" is living its last days and the stores are starting to be overloaded by apps & games.
New stores are popping up, fragmenting the market even more.
With so much choice, consumers can pick and choose.
How can you still make it?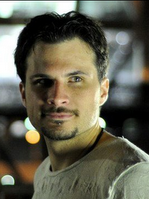 About Julien Fourgeaud
Julien is Rovio's Bad Piggy Bank Manager & Magician. Julien is driving Rovio's Virtual Goods/Currency as well as the NFC productization.
Before joining Rovio, Julien has established his own Mobile Strategy consulting company, working with the likes of Vodafone and Nokia. He has also worked at the Symbian Foundation, as a Technology Catalyst, helping shaping and communicate the value proposition and the future of the Symbian platform. Prior to to take up this position, he worked at Nokia, contributing to key projects such as the transition from keypad to touch interface, and leading the major effort behind third-party integration for the N97 in 2009
18:30-18:50 Pah! from 0 to 200,000 downloads in 1 month
Yosi Taguri Lucky7 Labs
How we started, got hacked, made some good money and what we've learned. All the numbers (including $$$) and best of all – what is planned for us next.
About Yosi Taguri
Yosi Taguri is the co founder of fiddme, shidurey and Lucky7 Labs. Have been coding since the age of 11 and uses most of his time to create fun projects.
18:45-19:15 Creative; Beyond 1's and 0's in the Gaming Industry
Erez Yerushalmi, Smite Entertinment
The creative pipeline is seldom mismanaged within the game development process, underestimating the resources and planning required for the deployment of a full fledged game. The session will explore work methodologies for running a Game-oriented creative pipeline; How to manage creative talents, the conception process, Art, Narrative, concept-art, modeling, animation and packaging.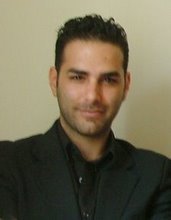 About Erez Yerushalmi
Gaming & New-Media executive, with rich experience in media product-development. CEO of Smite Entertainment, an innovative online gaming company. Founder of several companies in the new media and product arenas (Inter-Canel, Momento, BundlZ). Lecturer and consultant for Business Design, Product Marketing and Gamification
19:20-19:50 Ten do's and dont's of Motion Game Development
Asaf Sela, SideKick
Motion-controlled games are a new, exciting and fast-catching medium. However, relatively little experience has been accumelated that can guide the aspiring developer to enter this lucrative field. This lecture is an opportunity to meet one of the experienced veterans who has been there from the very start.The lecture will focus on the process of developing a motion-controlled game, with ten main Do's and Dont's as overall guides. The presentation will touch on issues such as the interface man-space-screen, calculating movement structure that would be comfortable to different ages and players capabilities, planning specific gestures, introducing the medium to a novice player and more. Demonstation and audience participation included.
About Asaf Sela
Asaf Sela creative director at side kick. Asaf has 10 years of video game development, animation, TV commercials and broadcast media experience. Lead a team of 40 artists in the Animation studio "Animation Lab".
19:50-20:15 coffee break
20:15-21:00 International Business Development and Positioning for Game Companies
Sean Kauppinen, International Digital Entertainment Agency
International business development is crucial to building business and growing within the games industry. Many companies fail because of their approach, lack of contacts, and poor positioning that sometimes close the doors before the pitch is even made. This session will cover how to position your game company and provide information on the outreach tools used at IDEA to make contact and present the best possible image to potential partners.
About Sean Kauppinen
Sean Kauppinen is founder and CEO of the International Digital Entertainment Agency. He has more than 16 years of management, strategic communications and business development expertise in the digital entertainment industry. Kauppinen has launched more than 500 titles, consulted governments on digital entertainment industries and served in senior management roles with multiple start-ups.
21:00-22:00 (Skype Talk subject to be announced soon)
Dan Scherlis.
About Dan Scherlis

Dan Scherlis www.scherlis.com is a consulting executive producer with 15-years experience with social media and electronic entertainment. Dan was CEO of massively-multiplayer developer Turbine during its initial five years, serving as producer of the Microsoft-published Asheron's Call. He was then founding Content Director of a new mobile-games venture within telecom giant Comverse.
Before joining Turbine, Dan proposed and led a new game-publishing initiative for Papyrus Design Group, where he produced IndyCar Racing. Dan has been an advisor to Floodgate Entertainment and other online-content and online-community ventures. Dan holds AB, AM (Linguistics), and MBA degrees from Harvard.